We cover Demanding Applications
Longtime providers for the NAVY
Tested for Vibe and Shock
Also used in Nuclear Plants
Devices for the Best Producers
More than 45 years in the business
Legendary field proven instrumentation
Safe and trusted by thousands
Open Minds in Process Control
4-20 mA,  HART
PROFIBUS or FOUNDATION Fieldbus
Get more built-in function blocks 
Full Industrial Coverage
Bio-Fuel, Sugar, Water, and Wastewater
Oil & Gas, Chemical, Pharmaceutical
Pulp and Paper, Mining, Food and Beverage
Field Proven for Years
We meet tough industrial demands
High-Quality Products
Explosion Proof and Intrinsically safe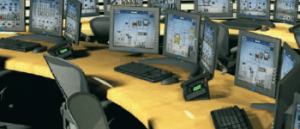 Industrial Field Devices and Control System
SMAR offer a large range of products for the Industry Automation world. Our products reach all the corners of the plant, from the Control Room to the Field. Everything can be integrated using or System-302 (a True Distributed Control System) or by a third-party system. SMAR was established in 1978 to support the ethanol industry and soon it expanded the focus to Oil and Gas, Water Treatment, Food Processing, Energy Generation, Chemical, and many other sectors. Product reliability and robustness have placed us in a variety of application, including Nuclear Plants and NAVY projects.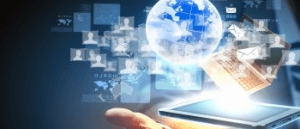 Experience and Creativity
SMAR was the first company to place a powerful stand-alone Multi-loop PID controller that was block-configurable with sophisticated built-in functions. Completely configurable in a easy-to-use graphic user interface. We are one of the first companies to implement the HART® and the FOUNDATION® Fieldbus protocol for field transmitters. Nonetheless, SMAR introduced, for the first time, field pressure transmitters, totalizing volume and controlling the valve with an internal PID control (eliminating the need an external PID controller).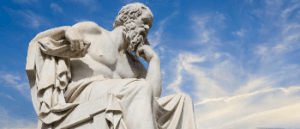 Freedom to Choose
SMAR gives customers the freedom of choice offering in a variety of technological alternatives.  For instance, with our line of transmitters, the user has the option to select the most convenient communication protocol for his application. Choose between 4-20 mA, HART®, FOUNDATION® Fieldbus, and PROFIBUS®. It is only a customer preference! Field transmitters are offered with a large variety of measuring ranges, materials, painting types, certificates, accessories, and network connectivity.
Measure and control: Pressure, Temperature, Density, Brix, Level, Flow …
Frequently Asked Questions
"After several months of operating Smar Density Transmitters on the
fermentation tanks, we experienced an improvement in the quality of
our production process as well as improving product quality through
the continuous measurement of Plato Degree.
The continuous measurement of Plato Degree enabled to precisely
trigger when we start our maturation process and consequently,
significantly reduce our power costs.
We were also able to increase production, as we no longer needed to
sample offline, which we had found contributed to added time, labor
and waste to our production process".
"We have many visitors in our plant that show a kind of reluctance when they see the amount of SMAR transmitters that we use in our processes.   Need to say that we are using them for more than 12 years now and they proved to be very reliable and easy to work, even when you compare them with other well-known brands.
We use their differential pressure transmitters, gauge transmitters, temperature transmitters, and their valve positioners.  They are easy to maintain and if installed properly and into the specs they will deliver a great performance to the plant.  All we do is to take care of our maintenance schedule accordingly."
"It is sad to know that still many people are not familiar with SMAR line of products.  We keep recommending them due to their great performance and durability"
"Our guys are impressed with Smar valve positioner. The FY301 has no mechanical contact with the valve stem. No gear or mechanical parts in the way! Everything works with a magnet connected to the stem and a hall-effect sensor built-in in the positioner. We have never seen a solution that clean!
This positioner can be adapted to rotary or linear stems. They also offer brackets to fix the positioner to different types of valves, besides the fact that they also have a universal bracket that is very handy for many types of valves.
After installation, all you need to do is run what they call "a one-touch setup".  Fast and brilliant!!"
"We remember when the first companies were implementing FOUNDATION Fieldbus devices, they were announcing a very limited among of Function Blocks in the field device internal library.
It is clear to see that SMAR has been way ahead on implementing FOUNDATION Fieldbus devices. Since the beginning they were offering the largest amount of Functions Blocks.  Plus, the fact that their Function Blocks could be instantiated as needed by the application.  Other manufacturers were accustomed to charge accordingly to the amount of unlocked Function Blocks.
You don't have this type concern with SMAR transmitters!"
"What I like about SMAR is the high-quality technical implementation.  You can see that on their products. They are full of features, well made, and extremely durable.
It is also notorious when it comes to system integration.  They have most of their products in HART, FOUNDATION, or PROFIBUS protocol."
Let's hear from you.
We are here to help on your requisitions and questions.
Call us today at 1-713-849-2021
GET A QUOTE OR ASK A QUESTION: sales@smar-usa.com